For menu information, please visit our menu website.

These basic rules will help maintain a safe and healthy eating environment:
Use provided utensils for specific food items. Do not use utensils between dishes to prevent cross contamination.
Please do not move any menu labels from their original placement, and if labels are not present, please notify a DHS staff member.
All customers with food allergies and sensitivities are urged to use caution in the community setting of a dining hall.
Communication is vitally important so If you have any questions, do not hesitate to approach a manager or student supervisor.  
Roaring Fork Dining Hall offers "Simple and Fresh,' which is an allergen-free station. An entrée, typically free of the big eight allergens and vegan or vegetarian, is served daily. There are also gluten-free breads and desserts available at the station, along with Lactaid and non-dairy milk options. There is also a dedicated microwave and toaster for customer use. The newly renovated Lodge has a similar station featuring allergen-free items and dedicated toaster.
If you don't see something, please speak to one of our residential management staff to see if we can source the item or develop specialized recipes.
DHS has online menus and nutrition information available through NetNutrition for Roaring Fork, The Lodge, Café 65, and Clyde's. NetNutrition contains an allergen filter so you can limit or exclude one or more of the major allergens. Please read the instructions and disclaimer on the Menus page.
Resources:
Food, Health, and Nutrition Website Links
Information contained in these websites is for educational purposes only and should not be considered medical, nutritional, or other professional advice. Medical advice should only be obtained from a licensed medical professional. DHS does not endorse any of the information provided in the links.  When using any information found on the internet caution is recommended.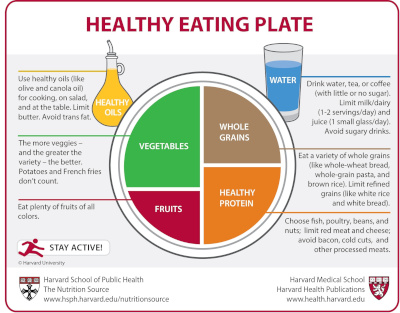 Food Allergies
The Food Allergy and Anaphylaxis Network http://www.foodallergy.org 
 Gateway to Asthma, Allergy, and Intolerance Information on the Web www.allallergy.net 
Eating Disorders
Lactose Intolerance
Vegetarian and Vegan Information

Menus of Change  was launched in 2012 by The Culinary Institute of America (CIA) in collaboration with the Harvard T.H. Chan School of Public Health. In August 2016, Dining and Hospitality Services joined a small, distinguished list of universities as a member of the Menus of Change University Research Collaborative.  The Vision: To collaborate on research and education in support of culinary-centric, evidence-based food systems innovation within and beyond universities. Recommendations from MOC are based on the best available environmental and nutritional evidence from subject matter experts.
UCCS Dining and Hospitality Services (DHS) is proud to highlight our ongoing commitment to the Menus of Change initiative. DHS is committed to serving food that is delicious, nutritious, sustainable, and tells a story. Recognizing that our own health and the health of the planet are paramount, we focus on plant-forward cooking, with an emphasis on ingredients that are locally grown, humanely-raised, and environmentally and socially responsible.  
At its core are the 24 Principles of Healthy, Sustainable Menus, including those most important to UCCS Dining:
Focusing on whole, minimally processed foods
Sourcing fresh, seasonal, and local ingredients
Serving fewer red meat-based meals, less often
Emphasizing produce first at each meal
Serving More Kinds of Sustainable Seafood, More Often
Leveraging Globally Inspired, Plant-based Culinary Strategies
Being Transparent About Sourcing and Preparation
Celebrating Cultural Diversity through Culinary Exploration
Making Whole Grains a Daily Offering
Choosing Healthier Oils
Reducing Portions, Emphasizing Quality Over Quantity
Special Diets and Food Allergies

Dining and Hospitality Services (DHS) uses Food Allergy Research and Education (FARE) as a primary reference. FARE develops comprehensive guidelines for identifying and accommodating students with food allergies.  This program includes in-house staff training, customizable best practice guidelines, access to Red Cross training programs, and student brochures and materials. 


DHS works to identify ingredients that may cause allergic reactions for those with food allergies and instructs our culinary staff on the severity of food allergies.  We label items with possible allergen-containing ingredients, but there is always a risk of contamination in large scale food production operations. Customers concerned with food allergies need to be aware of this risk and take appropriate precautions. DHS also operates a small bakery that is not a "nut free" facility. We are unable to guarantee the absence of cross contamination with our baked goods.

Pre-Arrival Suggestion: Before freshmen orientation or moving to campus, contact the Executive Chef Corey King at 719-255-3448 or email @ cking2@uccs.edu so you can discuss any specific needs or schedule a meeting. Once you arrive, please introduce yourself to the managers and staff so we may work with you. Please remember, if you do not make your food allergies known to us, we cannot assist you. We continually work to provide as much information as possible to enable you to make informed dining choices and work with healthcare professionals on campus.